Pools & Water Treatment
Water, Improved by ARM & HAMMER™
Reliable management of pH and alkalinity plays a key role in water quality. ARM & HAMMER™ products are known for quality performance, helping make pool water safer to swim in, drinking water safer to ingest, and for assisting in cleanup and remediation of wastewater.
Our Alkalinity First™ sodium bicarbonate handles easily, doesn't dust, and dissolves quickly making it ideal for a variety of water treatment applications.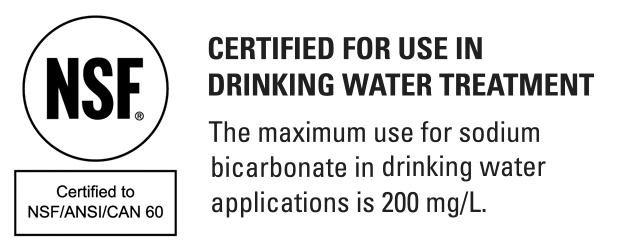 Church & Dwight offers a number of products that bear the NSF mark, which indicates compliance with NSF/ANSI Standard 60 for water treatment chemicals.